Are You Having Troubles with Balance or Posture?
It could be an indication of a bigger problem. Welcome to learn more.
Come learn Strategies to Prevent Alzheimer's & Other Neurodegenerative Diseases
Dr. Burdorf is hosting a Lunch and Learn at The Village at Gainey Ranch on Tuesday, February 25 from 12:00 – 1:00 p.m.  R.S.V.P. please.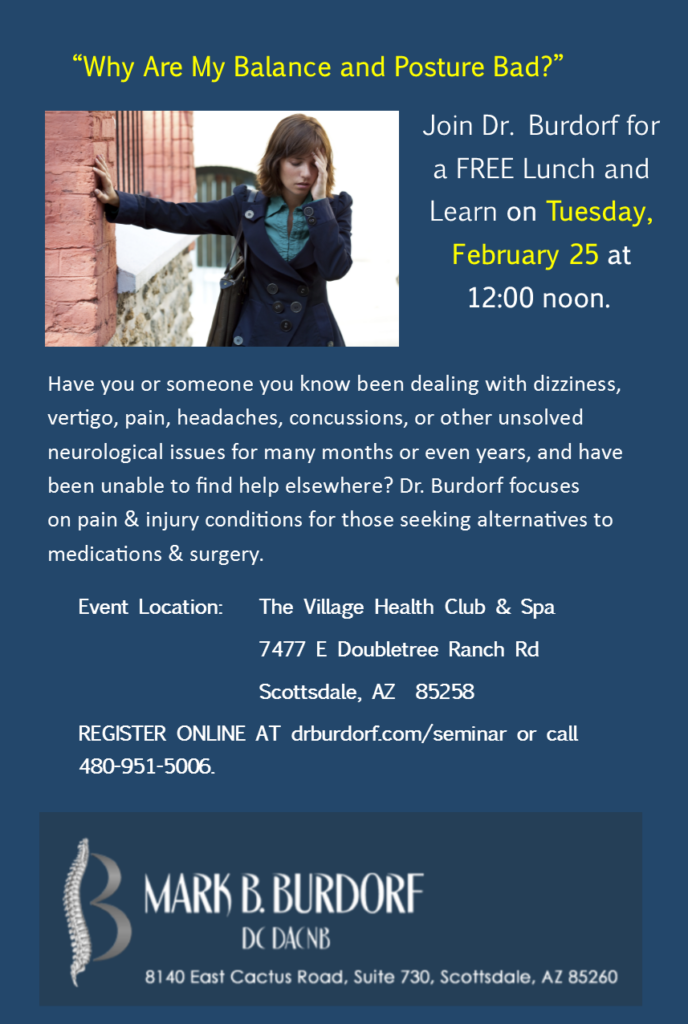 Is this seminar for you? Read more here.