Strong Lungs Help Prevent Disease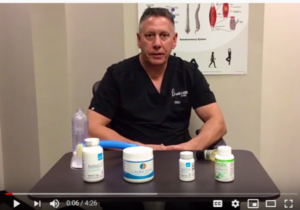 We've been in the middle of a Corona Virus pandemic. Unfortunately, we have heard of and seen the attacks of this virus on the respiratory system. If there is inflammation or a weakness in your lungs, your body is less resistant to disease. Inflammation and weakness means your body has a greater chance of catching a virus. So what can you do?
Nutrition and exercise can help resist disease.  Dr. Burdorf, a Scottsdale Chiropractor Neurologist, demonstrates breathing exercises and talks about the use of Vitamin D, Vitamin C, Lauricidin and Garlic as a way to help promote stronger lungs and body.
The breathing exerciser and supplements mentioned in the video are available in the links below.
The Expand-A-Lung® Breathing Fitness Exerciser is available on Amazon.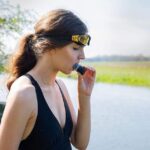 [maxbutton id="8″]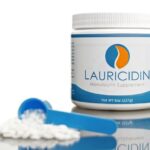 Dr. Burdorf recommends Lauracidin to boost your immune system. Our office is stocked if you are near Scottsdale or you can also visit our online store.
[maxbutton id="5″ ]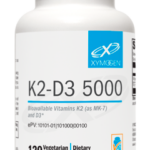 XYMOGEN K2-D3 has the most bioavailable and bioactive form of supplemental vitamin K2 available and vitamin D3 (cholecalciferol), the identical form in which vitamin D, is derived in the body from cholesterol and synthesized by sunlight on the skin. Deficiency in vitamin D is associated with increased autoimmunity as well as an increased susceptibility to infection. Take 10,000 International units of XYMOGEN K2-D3 once a day for at least 10 days if you are getting sick. Get your Vitamin D level tested with blood work to find out how much your body needs. Some need more, some need less.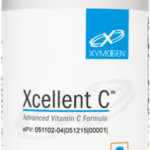 There is a lot of research of Vitamin C improving your lung function. Dr. Burdorf usually tells you what to take according to your blood work; however, if you have no blood work, he recommends that if you're 100 lbs, take 1000 mg (1 g) of Vitamin C per day. If you're 200 lbs, take 2000 mg (2g).
[maxbutton id="6″ ]
Not all bodies are the same or have the same needs. To learn more about what supplements would be specific for your needs, schedule a nutritional consultation with Dr. Burdorf. Call (480) 951-5006 or Schedule your appointment here.
Treating the root cause of your condition, not just your symptoms, is the fastest way to recovery and is the best way to obtain optimal health and wellness.