Your Body's Muscles Need Continuous Exercise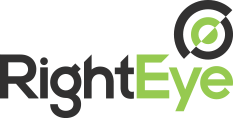 The half life of a muscle is 2 weeks, which means that when you stop doing your exercises and weeks turn into months, you lose your strength. When you stop doing your exercises, you weaken rather quickly. This includes all of the muscles in your body, even the smallest.
The following is a case study on a patient who had a history of dizziness, headaches and vertigo. She had been dealing with these issues for some time before she came to see me.
Using RightEye software, one of the tests we did was an eye movement test. We tested Pursuits, Saccades and Fixations. Pursuits are measured by the way your eyes follow something. Saccades are a quick movement from one point to the next. Fixations means exactly that, fixating on a spot.
The results of December 6 are as follows: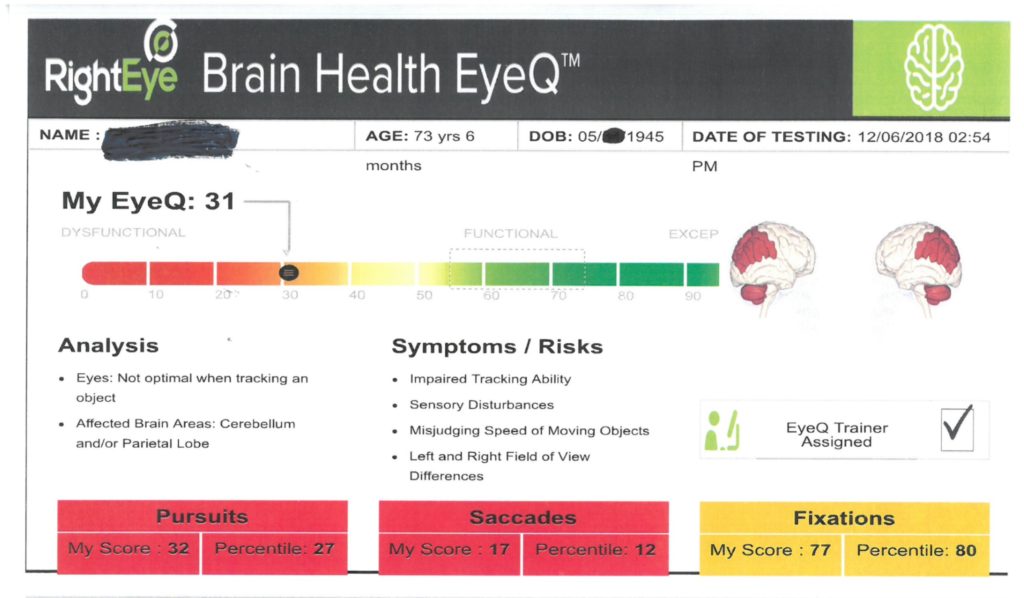 What Does the Color-Coding Mean?
For the colored boxes at the bottom, Green means optimal, Yellow means mediocre or not real good, and Red means terrible. As you can see here, the Pursuits and Saccades were in the Red, and the Fixations were Yellow. The total EyeQ score was 31 out of 100.
So once I know the results, then what?
This patient was given a neck adjustment and assigned about 10 minutes of exercises each day for five days. We then re-tested. See the results: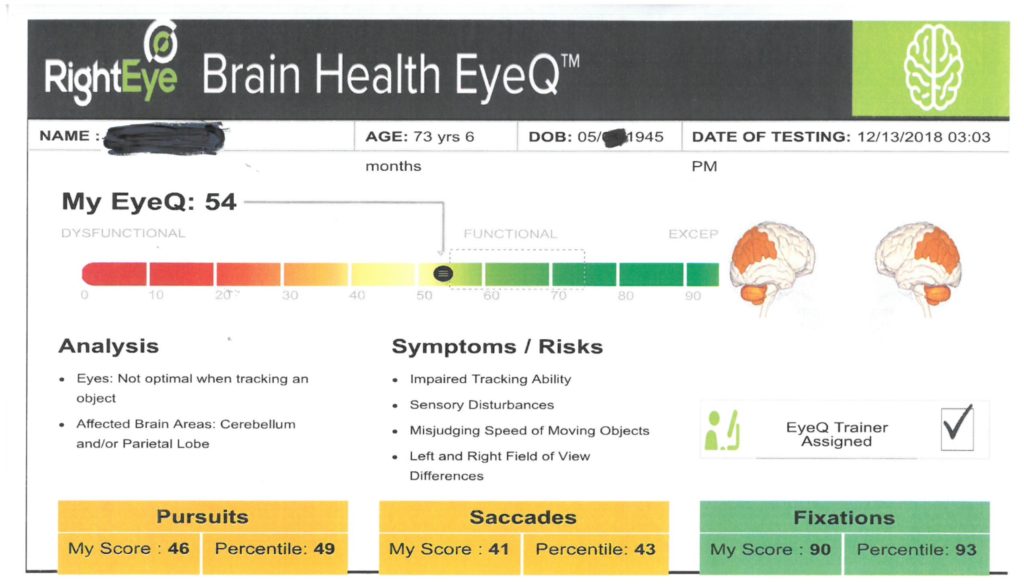 Notice that the Pursuits and Saccades both went from Red to Yellow, and the Fixations went from Yellow to Green. The total EyeQ is 54. That is tremendous improvement in only a week's time, and approximately a total of one hour of eye exercises.
Then what happened?
A month passed. The patient skipped out on the exercises over the holidays, and these were the results when we tested again after the first week in January. Her symptoms were still substantially improved; however, all the scores dropped down again, although not as low as when the patient first began.
Muscles Need to Be Used and Exercised!
This is an excellent example of how important it is to maintain exercising your body and maintaining brain function. When you stop, your muscles weaken. In this case, these eye muscles needed to be strengthened in order to resolve some of the issues the patient was having. For only minutes a day, isn't it worth taking the time?
This excerpt was taken from a presentation Dr. Burdorf gave at TraVek's Community Outreach Event in Scottsdale. The following video includes the entire presentation, "Strategies to Prevent Alzheimer's, Parkinson's and Other Neurodegenerative Diseases".
Treating the root cause of your condition, not just your symptoms, is the fastest way to recovery and is the best way to obtain optimal health and wellness.
If you or anyone you know is experiencing dizziness, headaches, vertigo or other unresolved conditions, we may be able to help you! Call our office at 480-951-5006, or schedule your appointment here.